MORE ON THE SUPREME COURT

The Canadian Supreme Court held a 3-day international symposium in Ottawa from September 27 to 29th, 2000. I'm sure these good folk in their red gowns had a great time and congratulated themselves on their many legal decisions. I'm sure they did not talk about the following:

ˇ The justification for spending $millions of taxpayers dollars on an international symposium.

ˇ The pompous attitude of appointed-for-life Supreme Court justices who turn a country into a judicial dictatorship and then have an international symposium to discuss their success.

ˇ Why Canadians tolerate appointment-for-life Justices of the Supreme Court who are not questioned by any elected body about their vested interests before they take up office for life. Could these hidden vested interests be a deciding factor in their legal decisions?

ˇ The possibility that one of these appointees might have the following special interests: prisoners rights, multiculturalism, feminism, gun control, homosexuality, aboriginals, Quebec separation from Canada and this could interfere with his/her judgments.

ˇ The infallibility of Supreme Court justices when they interpret the Charter of Rights according to their own prejudiced views.

ˇ The reasons why Canadian prime ministers are afraid to use the notwithstanding clause despite many off-the-wall legal decisions homosexual marriages, kiddie porn, Indians fishing out of season while other Canadians look on and Quebec separation.

ˇ The possibility of an international criminal with a warrant on his head from the International Criminal Court appealing to the Supreme Court.

ˇ Which has precedence: the International Criminal Court warrant or the Charter of Rights?

ˇ Should the Women's Legal Education and Action Fund ("LEAF"), Disabled Women's Network Canada ("DAWN Canada") and Sexual Assault Centre of Edmonton be allowed as interveners in Supreme Court cases? Should any group or organization be allowed to be interveners in Supreme Court cases and would not this tend to sway the court decisions in that direction?

ˇ Should potential appointees to the Supreme Court be required to undergo public review because their views and values could influence the lives of all Canadians?
Click here for more informaltion on the Supreme Court
Supreme Court decisions are all based on the Canadian Charter of Rights a socialist document written for everyone in the world and not specifically for Canadians. It was written by Trudeau and Chretien in 1982 and foisted on Canadians without a referendum. Our present prime minister, when he was justice minister in 1982, introduced the Notwithstanding Clause Sec 33 of the Charter to override Supreme Court mentally-ill decisions. But since then, our federal government has never used the notwithstanding clause.
Special interest groups (publicly funded non-profit lobby groups) are often listed as interveners in Supreme Court cases. Their recognized presence in court displays a bias towards them. Defendants in Supreme Court cases then find themselves battling not only the prosecutor but special-interest groups. In the Ewanchuk case the Women's Legal Education and Action Fund ("LEAF"), Disabled Women's Network Canada ("DAWN Canada") and Sexual Assault Centre of Edmonton were listed as interveners. Did these special interest groups influence decisions in court?
In 1991 the Supreme Court Askov decision released tens of thousands of criminals who were facing every charge in the Criminal Code including homicide.

The Marshall decision: This has led to race riots, assaults and arson on the East Coast while Indians fish for lobsters out of season and other Canadians look on from the shore. If you are a lobster fisherman on the East Coast and this decision threatens your livelihood, dont worry. Be happy. Obey like a normal subservient Canadian because no federal government has used the notwithstanding clause to stop these off the wall decisions. They are all based on the Charter of Rights, which the prime minister wrote in 1982. Therefore you better obey or its jail.

This is the same Supreme Court that allowed homosexual marriages, a change in the definition of spouse, Indians to fish out of season while fellow Canadians look on, and kiddie porn.

Mr. Justice Duncan Shaw of the BC Supreme Court struck down a part of the 1993 child pornography law -- the part which prohibits the possession of such material.
On February 2, 1999, the Reform party brought a motion to invoke S.33, (the notwithstanding clause) but it was defeated 143 129. The disciplined Party of Liberals, the trained seals, the nodding heads and defendent pornographers won again.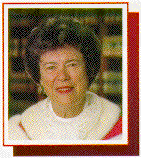 Member of the Supreme Court Claire L'Heureux-Dubé
The Supreme Court often reverses laws passed in the Canadian Parliament. These appointed-for-life judges remake and cancel more laws than our elected MPs can pass in parliament. This system of judicial dictatorship might be tolerable if the prime minister used the safety valve the notwithstanding clause to ensure democracy in Canada but no federal government has invoked the notwithstanding clause. They love this form of dictatorship because dictatorship is always easier than democracy and Canadians are so complacent. Canadians never protest. They just take it.
Peter Lougheed of Alberta, Allan Blakeney of Saskatchewan and Sterling Lyon of Manitoba were instrumental in putting the notwithstanding clause (Sec. 33) into the Charter of Rights in 1982 because they felt there was a danger to democracy in judge-made laws. Jean Chretien, the present prime minister introduced it to Parliament. Canada has long since turned into a judicial dictatorship but Chretien has refused to use the notwithstanding clause. Acquiescent Canadians, who have no input to the changes, are obliged to obey these judge-made laws or go to jail.
Chretien continues to appoint these Supreme Court justices for life (until 75 or die). No one can question Chretien about it. No one can question his appointees about hidden or vested interests feminism, homosexuality, prisoners rights, devil worship, aboriginal rights, Quebec favoritism, multicultural groups or the Liberals themselves? No Canadians can question the eventual dramatic changes, nor do they have input to the changes in Canadian law.
Jefferson, one of the early American Patriots, put it this way: "The price of Freedom is eternal vigilance."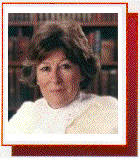 Louise Arbour, member of the Supreme Court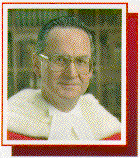 Billy Binnie, member of the Supreme Court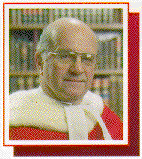 Frank Iacobucci, member of the Supreme Court